Design Support
Custom Interface takes your conceptual designs (even a napkin sketch), schematics, or BOMs, and can convert them into CAD drawings.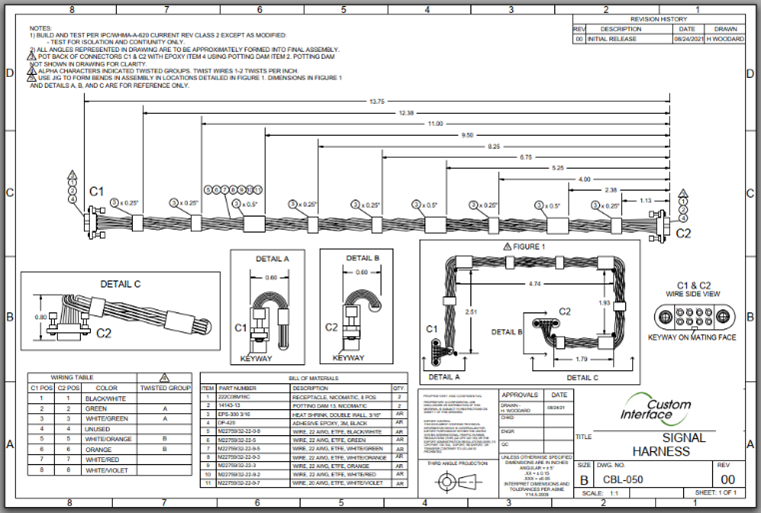 Consulting
Using our experience with creating rugged assemblies for military & aerospace, where durability and weather resistance in high-vibration and exposed environments is mission critical, we suggest materials and manufacturing processes to protect your products and ensure their success in the field.
Manufacturing & Quality
From harnesses to box builds, our experienced technicians will manufacture your products with the same level of quality as assemblies used for manned aircraft, where lives are dependent and field failure is not an option.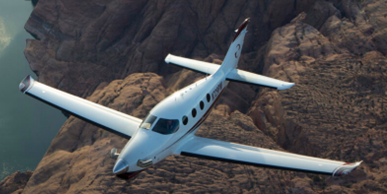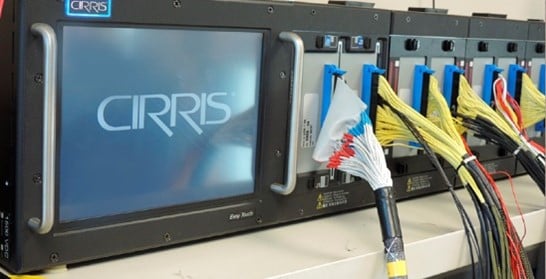 Testing
In addition to high-voltage/continuity/shorts testing, we perform functional testing of components, such as switches and LEDs whether they are integrated into an assembly or stand-alone, to weed out component level defects.
As standard, we perform destructive pull tests of each wire/crimp combination to ensure that the force meets either the manufacturer's or IPC-620's specified force rating. This ensures our tooling is set correctly, and that field failures of this nature do not occur.
Flexibility
We understand that designs change, so we adapt quickly to new variables and continue to consult and support throughout the re-design process.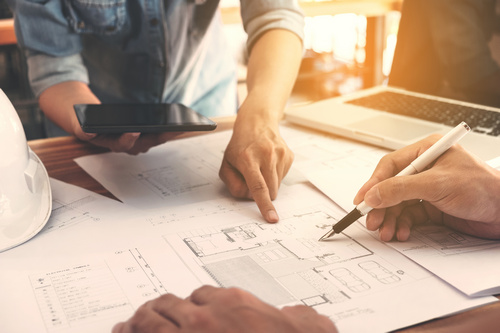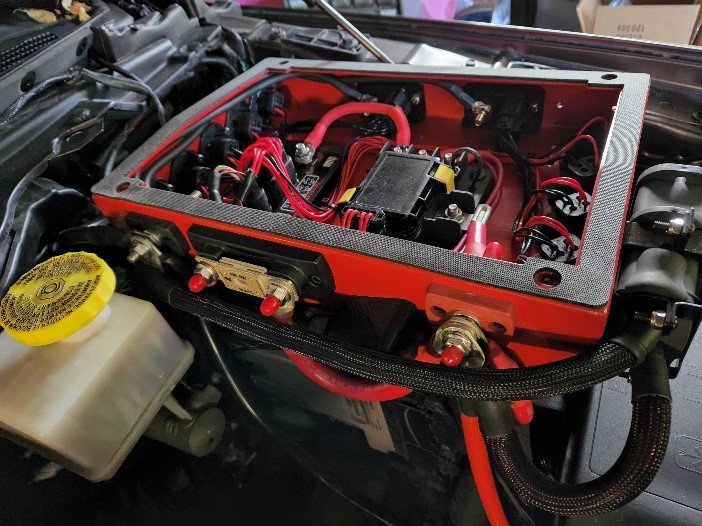 Consolidation
We can identify areas to consolidate designs with our unique set of resources when provided information regarding the installation of the assemblies.

If multiple harnesses are integrated into an electronics tray or box, it may make sense for us to build the entire tray for a plug-and-play option during final assembly. This method can significantly reduce the burden on your supply chain and production.
Supply chain
Our relationships with vendors and our ability to lot track, organize, and store thousands of part numbers, allows us to keep product flowing to you, monitor potential delays and navigate them, and ensure you meet your commitment dates.
Plus, hundreds of other suppliers in our network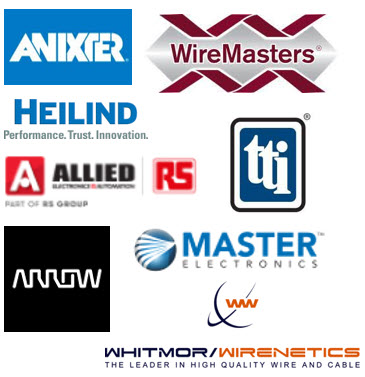 Custom Interface Advantages
Manufacturing excellence since 1997.
Dedicated Customer Support with an assigned expert to manage your custom electrical wire/cable project to ensure continuity.
Prototyping and Custom Turnkey Manufacturing of custom harness assemblies from limited information, suck as a sketch and parts list.
Our "long game" approach ensures successful business relationships.
We produce custom wire/cable products that don't fail in harsh environments or where lives are a stake.
Our commitment to quality, OTD and competitive pricing delivers the highest value you can buy in contract manufacturing.
Validate the design of your wire/cable harnesses and assemblies with our rapid prototype services.
Our quoting team provides suggestions to reduce cost, lead time and improve durability when searching for a world class electrical wire/cable harness and assemblies.