Unmanned Systems Capabilities:
Servo testing and calibration
Fuel tank sending units and pressure testing
Wiring harness manufacturing, test and integration
Carbon fiber/fiberglass inspections, and touch-up repairs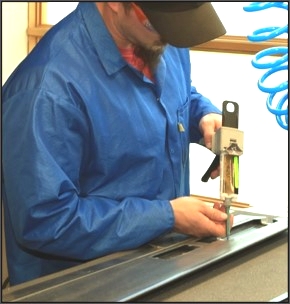 Additional Unmanned Systems Capabilities:
Radio communications, software installation and testing
Starter carts
Ground station cables and control boxes
Custom Interface Advantages
Manufacturing excellence since 1997.
Dedicated Customer Support with an assigned expert to manage your custom electrical wire/cable project to ensure continuity.
Prototyping and Custom Turnkey Manufacturing of custom harness assemblies from limited information, suck as a sketch and parts list.
Our "long game" approach ensures successful business relationships.
We produce custom wire/cable products that don't fail in harsh environments or where lives are a stake.
Our commitment to quality, OTD and competitive pricing delivers the highest value you can buy in contract manufacturing.
Validate the design of your wire/cable harnesses and assemblies with our rapid prototype services.
Our quoting team provides suggestions to reduce cost, lead time and improve durability when searching for a world class electrical wire/cable harness and assemblies.